Real Aerobatics
(May 2019) Link list:



German Aerobatics
We organizing the German Nationals and sending pilots and officials to the power aerobatic events from the FAI/CIVA.



Aerobatic Contest Archive
My personal archive of all international and national aerobatic events in the world. I try to keep current but it is hard.



CIVA News
News around international competitions.
Virtual Aerobatics
(May 2019) Flight simulation and eSports
This was a presentation I held for the Luftsportverband Bayern e.V.
Flugsimulation als Sportgerät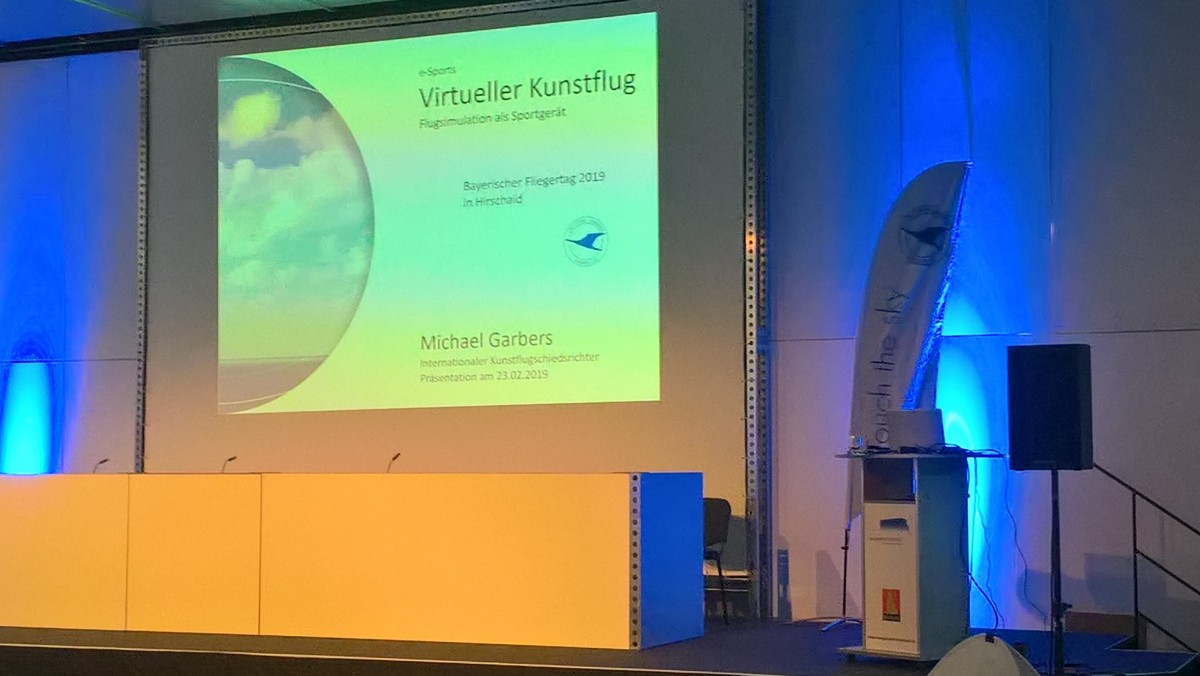 ---
(May 2019) Virtual World Aerobatic Championships
VWAC
For long years I organized this event. For some years Jaroslav Kubát continue this great opportunity to compete.
---
(May 2019) Flight Simulator:
There are a couple of Flight Simulators you can use.
IPACS - Aerofly FS 2
Great flight dynamics for aerobatics, good VR implementation. Sadly lacking some 'like to have' features.
Laminar Research - X-Plane
Good flight dynamics, good VR implementation.
Eagle Dynamics SA - Digital Combat Simulator (DCS World)
There is a virtual flight show organisation using this sim for formation aerobatic flying. There is already a Christen Eagle and a Yak 52 available. My tests with the Christen Eagle does not really impressed me. Also it is no unlimited plane, so currently it is not my game for unlimited aerobatics.
Lockheed Martin - Prepar3D
The Prepar3D is the most advanced child of the different Microsoft Flightsimulator derivates. It is working, but bad flight dynamics for unlimited aerobatics and a poor VR implementation.
Others are possible.
Preparations: At least, we would like to have a box layout at the ground and a suitable aerobatic plane, glider or copter.
Developments
(May 2019) Virtual Aerobatic Center
A tool to create an aerobatic box in Aerofly FS2, XP 11 and P3D 4.5
(not yet released.)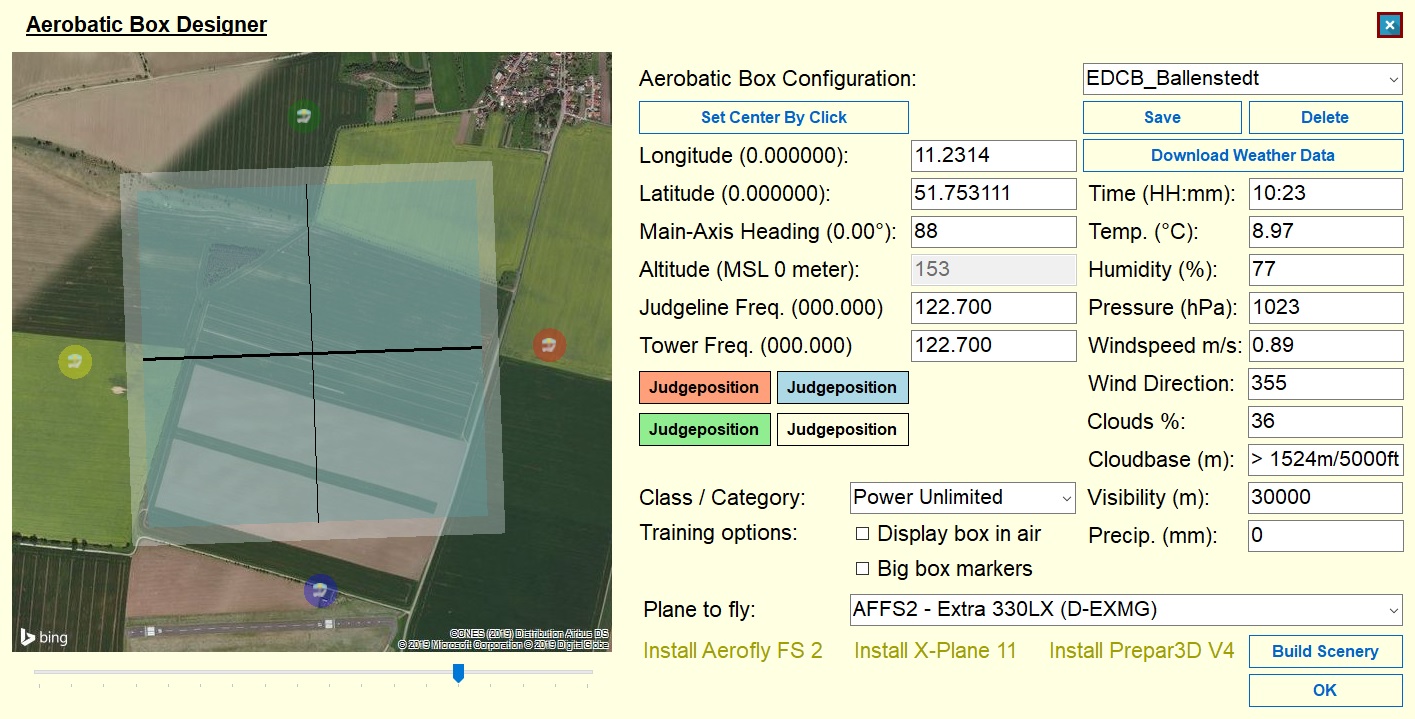 (May 2019) Repaints
X-Plane 11 Repaint of Tom's FSAddon Edge 540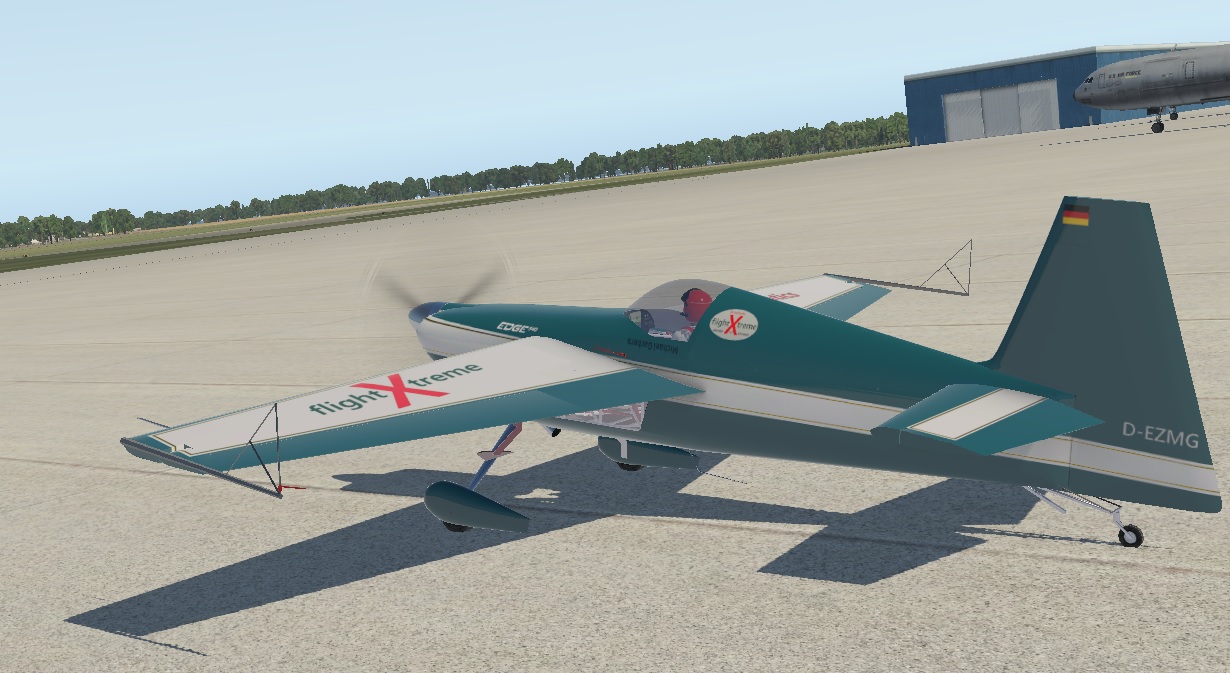 Aerofly FS 2 Repaint of the standard IPACS EA330LX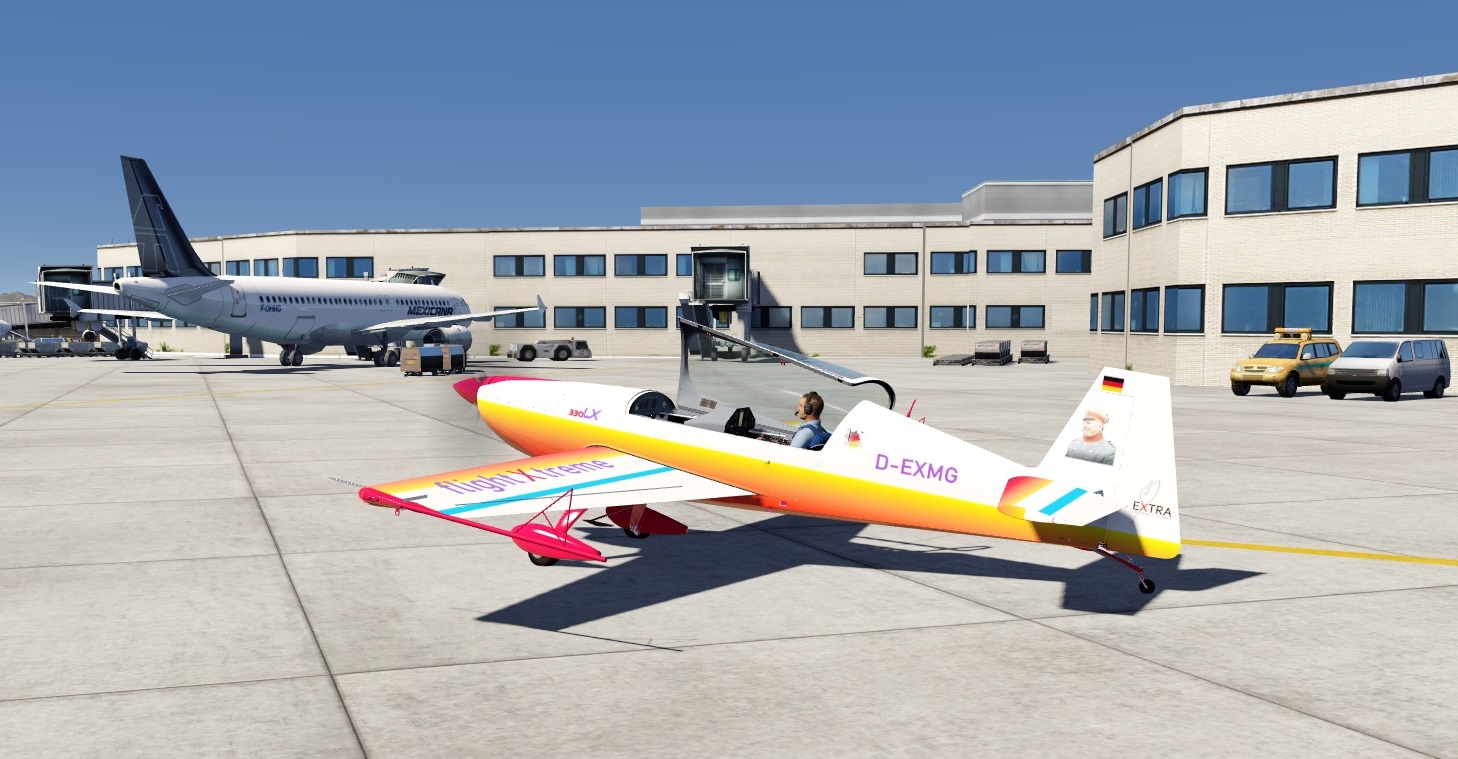 Prepare3D Repaint of the standard Alabeo EA 300S